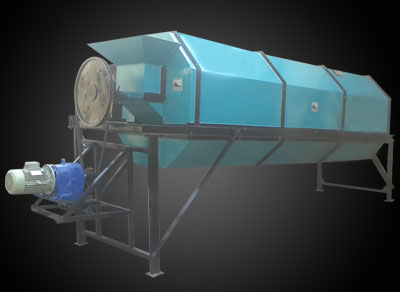 Product Details of Rotary Screen
- The Rotary screen design and manufacturing in cylindrical shape.
- We offered multiple cages for separation of material as per client requirement.
- The machine has a heavy duty shaft which made from En8 material, fitted with heavy duty bearing at both end.
- Main Cage is made from heavy duty flats and square bars.
- The screens are making form spring steel material with MS or SS grade, as suitable with client application.
- The machine design with top covered and bottom discharge chute for prevent low dusting.
- The rotary screen is widely useful in minerals industries, agro-product industries, stone industries, etc…
Fab-Tech Manufactures:-
"Rotary Screen in India-Gujarat, Cylindrical Screen Suppliers Gujarat-Ahmedabad, Round Screen, Rotating Drum Screen, Sand Screening Machine"